Hours and Meet Our Team
Hours vary by day and Therapist. Please give us a call or leave a message on the "Contact" page for more information.
In the meantime, meet our Therapists!
Emmett G.
License: PA #MSG003534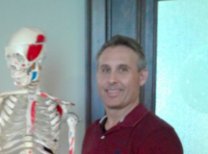 L & E Massage Therapy Center is owned and operated by Emmett Geesaman, NMT. LMT., and Lisa Vigilante, LMT. They have been serving Lancaster County since 1992. Both Emmett and Lisa attended the Lancaster School of Massage and are currently on staff at the school. Emmett teaches Kinesiology and Neuromuscular therapy. They hope to facilitate holistic healing for their clients through massage therapy, soft tissue correction and, other techniques so that they can live full, active, and healthy lives.
Lisa V.
Tara H.
License: PA #MSG010351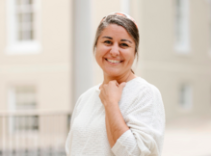 Since graduating from Lancaster School of Massage in 2015, my desire to offer Therapeutic Massage has grown beyond my expectations. In working from the office of L&E Massage, I have the opportunity to offer a restful atmosphere, a variety of massage techniques to treat specific problem areas, and an affordable rate that allows you to integrate Therapeutic Massage into your lifestyle. I believe that Therapeutic Massage is only one avenue of treating pain in holistic health, while considering emotional and spiritual health is important in the process of our life journey. I choose to place my faith in Jesus Christ as the healing source in my journey of life, and I enjoy integrating beauty and self-care through trail-running, time outdoors with good friends, and learning how to dance. :)
Tina H.
Deb D.
Monica P.
Tanner C.
You can also click HERE to learn more or schedule an appointment with a specific therapist.
| Day | Availability |
| --- | --- |
| Sunday | Not Available |
| Monday | By Appointment Only |
| Tuesday | By Appointment Only |
| Wednesday | By Appointment Only |
| Thursday | By Appointment Only |
| Friday | By Appointment Only |
| Saturday | By Appointment Only |